"A Good Citizen"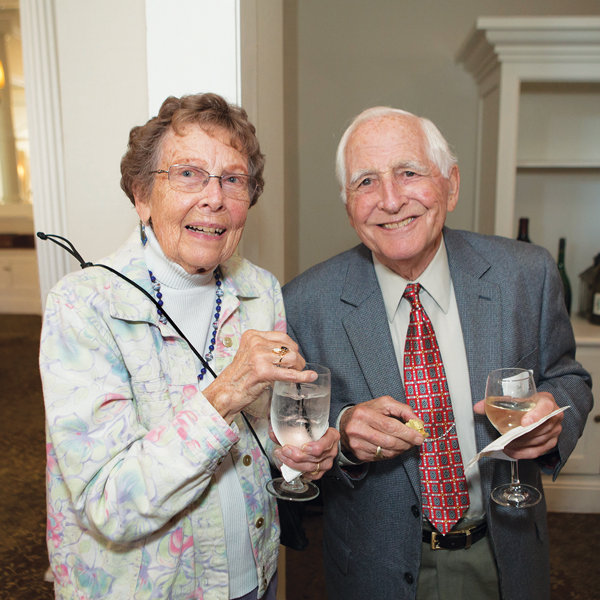 Dean Hanson, trustee emeritus of SVHC Foundation, came to Bennington in 1955 as the manager of the Walbridge Funeral Home, owned at the time by Roy Paddock and his wife Edith Walbridge Paddock. Seeking advancement in his profession, Dean was following a lead that Roy Paddock did not have a succession plan.
Dean headed to Vermont from New Hampshire one Sunday after church, knocked on Roy's door, and said, "I'm here, I'm qualified, and here's my business card." Two months later, Dean received a penny postcard from Roy inviting him to Bennington. Roy offered him the business, but only if Dean fit well into the community. After a successful trial run, Dean went to the bank with Roy's verbal commitment and secured funds to buy the funeral home. An old-time Vermonter's word, Dean says, was as good as his signature.
In those days, funeral homes provided emergency medical transport by hearse. No rescue squad ambulance service was available to safely transport patients. Determined to improve the situation, Dean purchased an ambulance with the hospital's help, and he and all Walbridge Funeral Home employees received advanced American Red Cross training. As a newcomer to town, Dean quickly became familiar with Bennington's neighborhoods, residents, and its hospital. He also became familiar with the long trips to hospitals in Albany, Burlington, White River Junction, and Boston.
So began Dean Hanson's relationship with the Putnam Memorial Hospital, now SVHC. Dean contributed financially, mentally, and physically to the hospital. He believed it was important to expand and improve health care services in Bennington so that patients could remain close to home and their loved ones.
Dean's involvement included years of service on the boards of the Putnam Memorial Hospital and Putnam Memorial Hospital School of Nursing. He chaired the hospital's capital campaign in the early 90s and secured its largest single gift, the donation of a large piece of property from Willie Morse. He was deeply involved with the hospital's plans for an independent assisted-living retirement community and the Weston Hadden Convalescent Center (now The Centers for Living and Rehabilitation).
Dean made a life income gift to SVHC in 2008 and helped to ensure the future of compassionate care in our region. In Dean's view, the hospital—as a good citizen—has a longstanding interest in the overall wellbeing of our community. We, in turn, need to support it and make it a part of our legacy. "That's the way the team works," according to Dean.